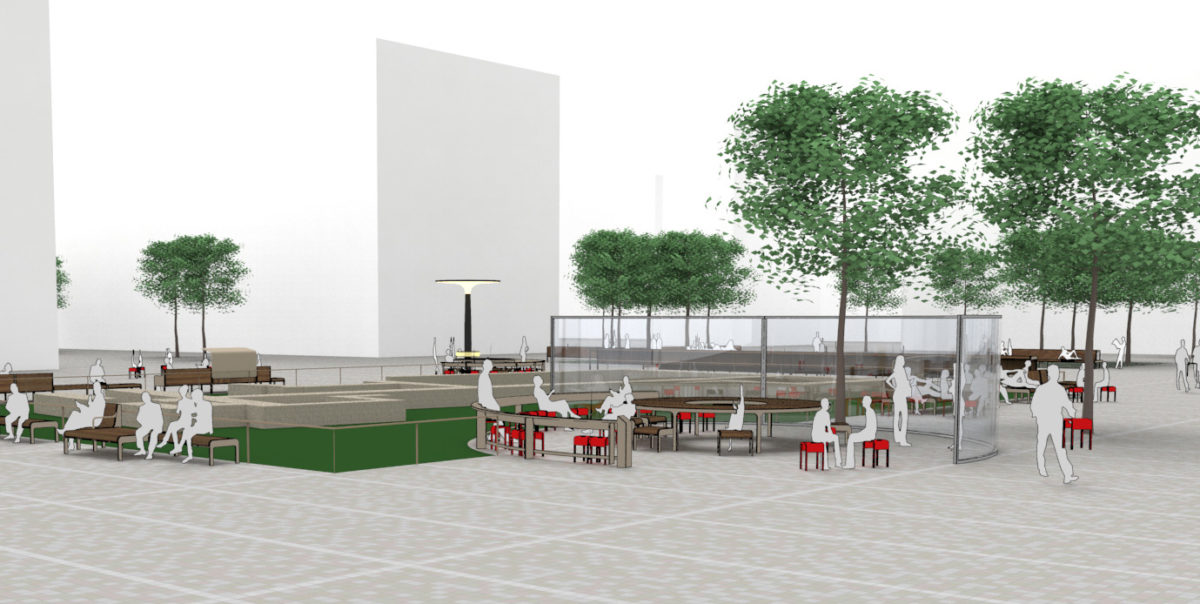 Development of public spaces in the Paris-Saclay ZAC
Design and conception
Saclay ● 2017
Paris-Saclay, un centre scientifique mondial, devait transformer une 'zone d'activités' en quartiers, décloisonner les grandes parcelles et créer des espaces publics. Le mobilier urbain assure cette transition et facilite l'interaction avec les usagers, favorisant ainsi des micro-projets et espaces à échelle humaine.
---
Paris-Saclay, a global scientific hub, had the challenge of transforming an 'activity zone' into neighborhoods, breaking down large plots, and creating public spaces. Urban furniture plays a role in facilitating this transition and engaging with users, promoting micro-projects and human-scale spaces.