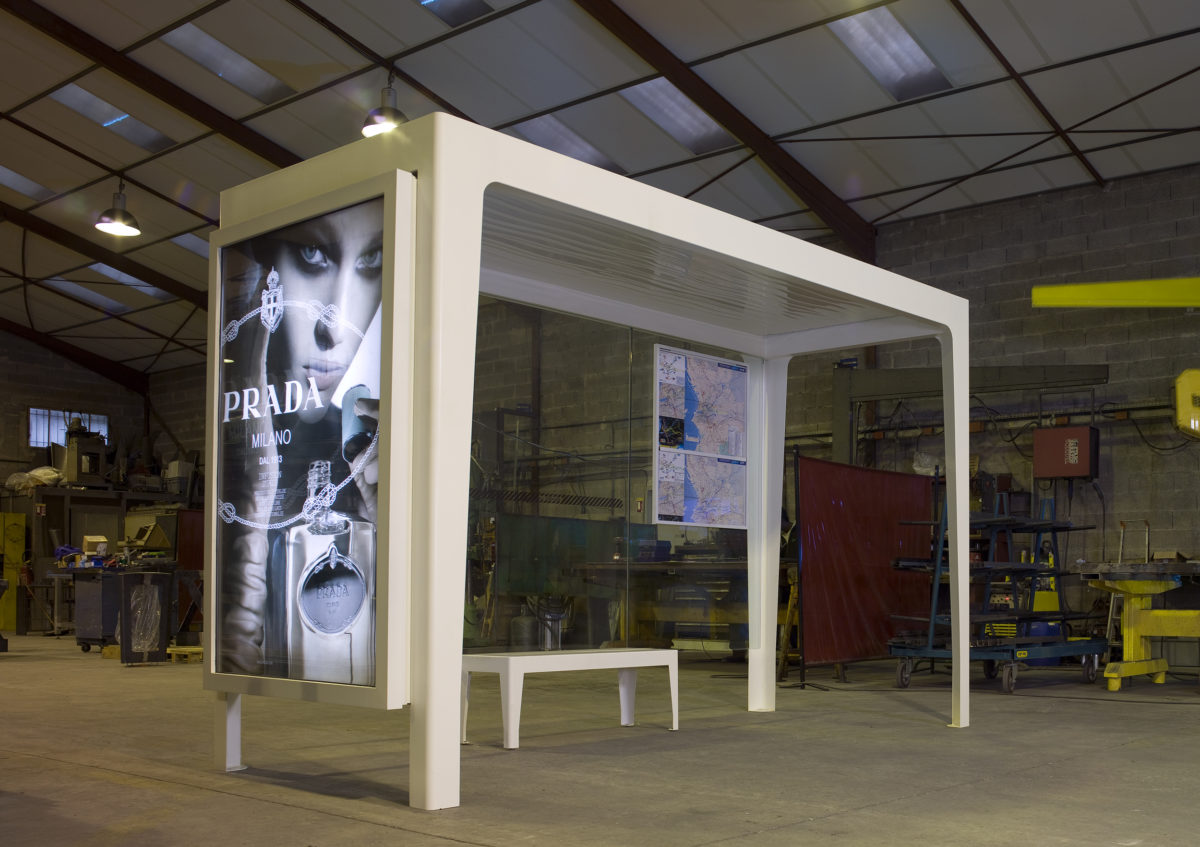 Bus shelter for Marseille
Design and conception
Marseille ● 2008-2009
L'abribus est conçu à partir de la mise en œuvre d'un matériau : la feuille d'acier. Le découpage et le pliage des tôles ont été pensés de manière similaire à la création d'un patron de vêtement, dans le but de produire un objet au design évident, de style minimaliste.
---
The bus shelter is designed using a material: sheet steel. The cutting and folding of the sheets have been conceived in a similar fashion to creating a clothing pattern, with the goal of producing an object with an evident and minimalist design.