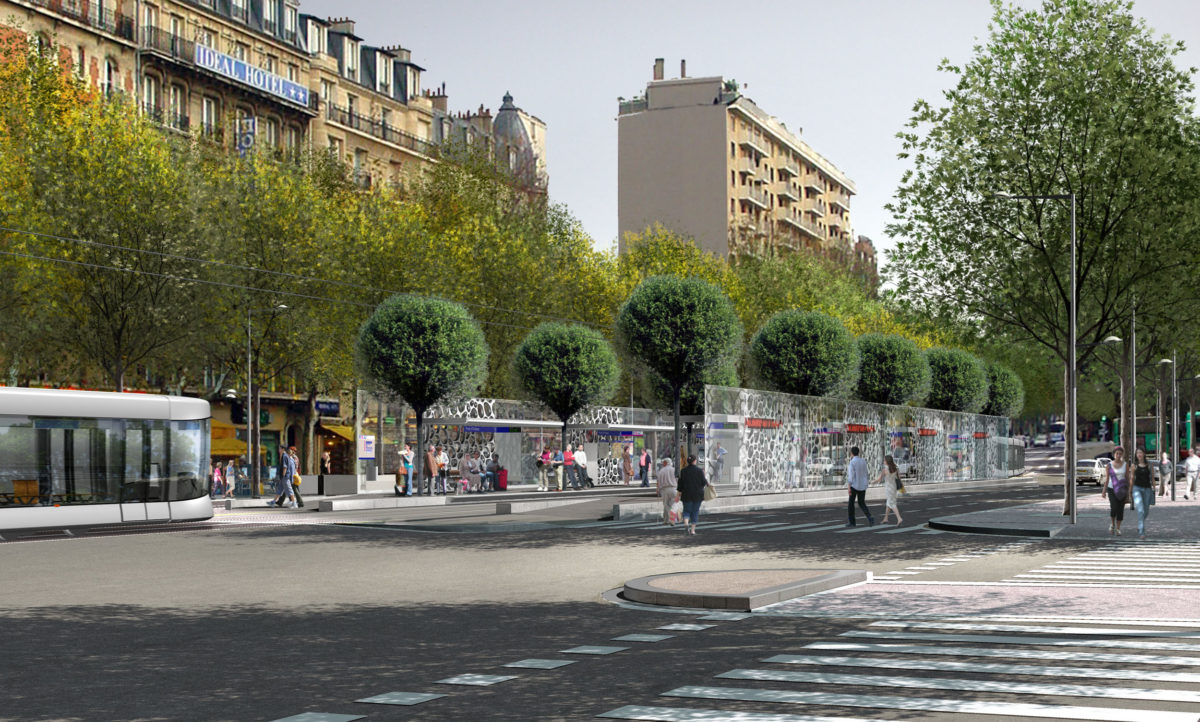 Furniture for the tramway line of the Maréchaux
Design and conception
RATP, Paris ● 2002
Afin de faire exister les stations dans le contexte très urbanisé du Boulevard des Maréchaux, l'espace de la station est préservé derrière une façade continue en verre et en fonte. Cette limite immatérielle offre aux usagers un espace d'attente préservé des agressions urbaines environnantes, favorisant ainsi l'appropriation des stations.
---
In order to make the stations stand out in the highly urbanized context of the Boulevard des Maréchaux, the station space is preserved behind a continuous facade made of glass and cast iron. This intangible boundary provides passengers with a waiting area protected from the surrounding urban aggressions, thus promoting the appropriation of the stations by users.