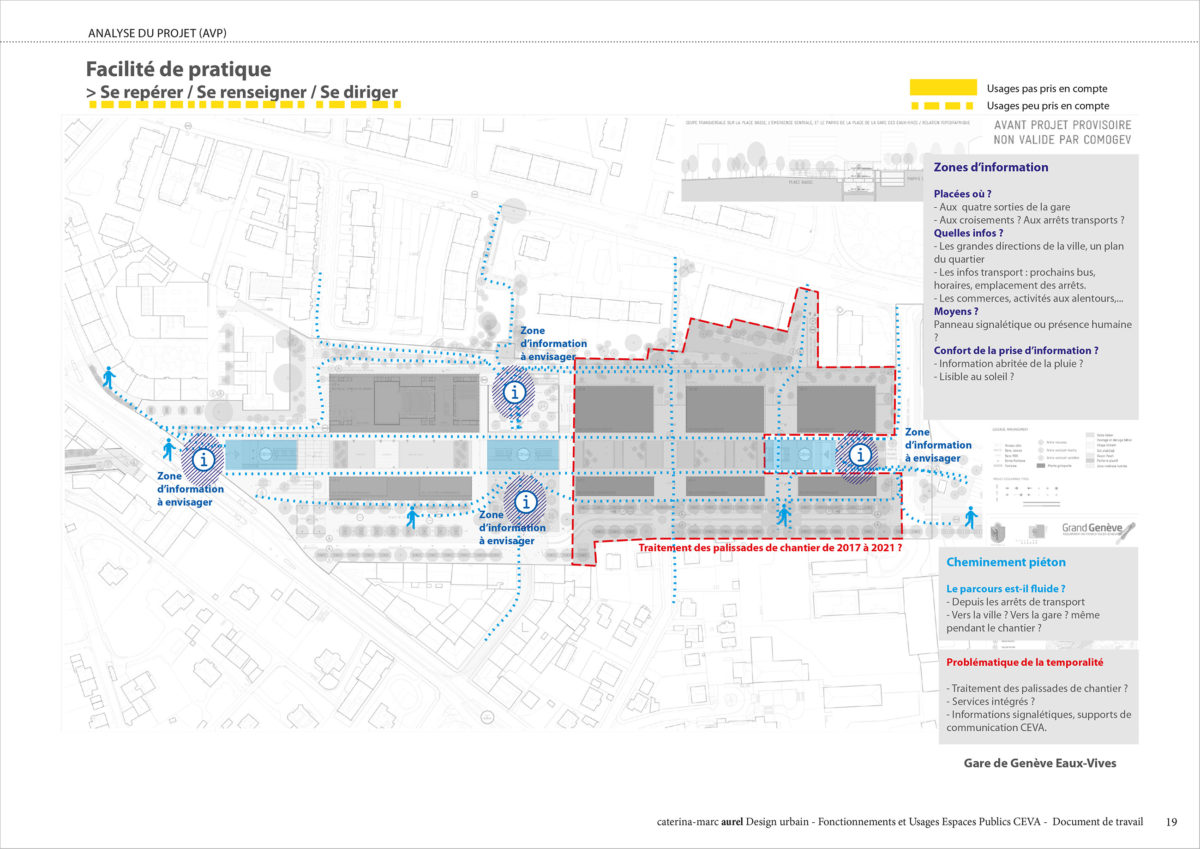 Study on the quality of CEVA's public spaces
Urban study and consulting
Geneva, Swiss ● 2012-2013
La mission était d'assister la Maîtrise d'Ouvrage afin d'améliorer la qualité des futurs espaces publics des gares de la nouvelle liaison ferroviaire Cornavin, Eaux Vives, Annemasse. Une réflexion sur les besoins et les usages des pôles multimodaux a été menée en vue de concevoir un mobilier dédié.
---
The mission was to assist the Project Owner in improving the quality of the future public spaces at the train stations of the new railway connection between Cornavin, Eaux Vives, and Annemasse. A study on the needs and uses of the multimodal hubs was conducted to design dedicated furniture.