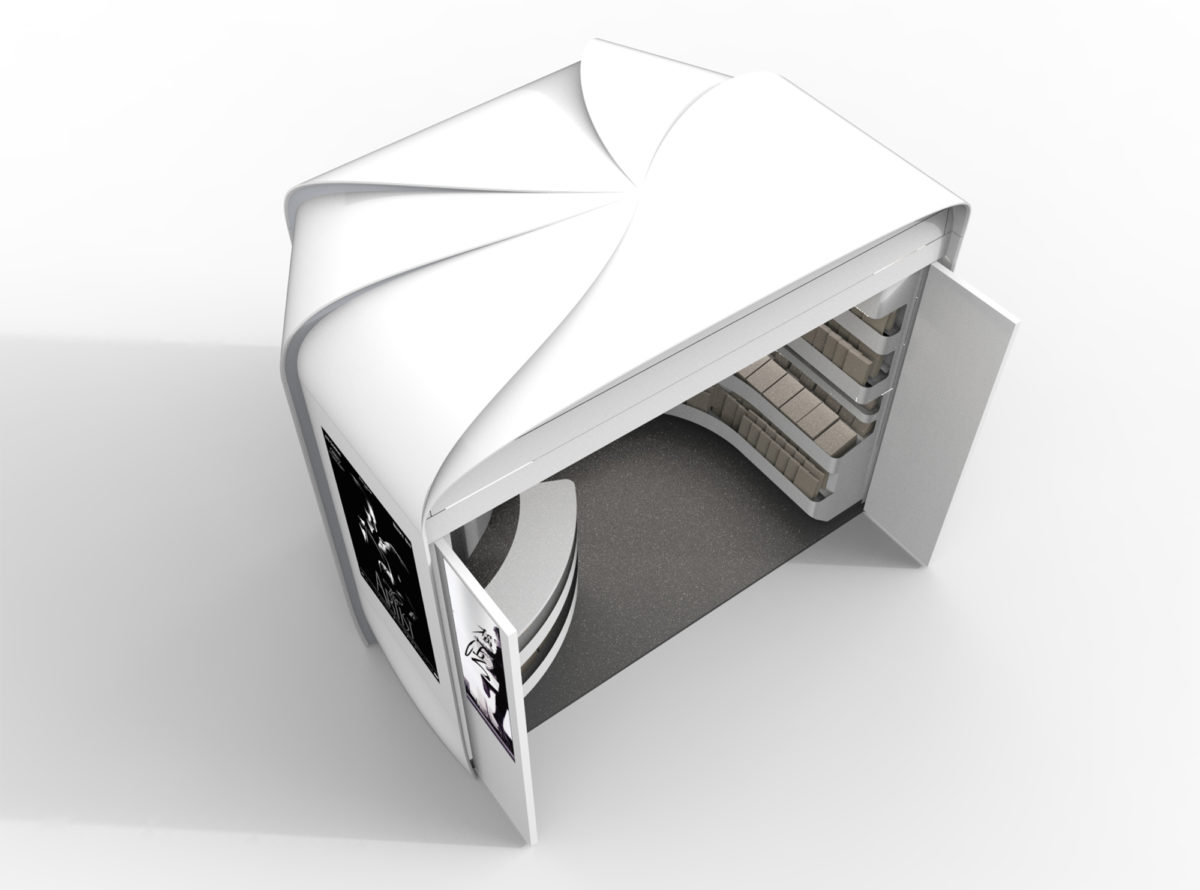 Demain le kiosque
Design and conception
Paris ● 2014-2015
Le nouveau kiosque, aux formes souples inspirées du monde végétal, est constitué de parois semblables à des pétales superposés, s'ouvrant pour accueillir le visiteur. Dans une relation de filiation avec le kiosque historique et le mobilier du Second Empire, le toit devient un repère, un symbole identitaire marquant, créant un lien entre le passé, le présent et le futur.
---
The new kiosk, with its soft, plant-inspired shapes, is made up of walls resembling overlapping petals, opening up to welcome the visitor. In a lineage relationship with the historical kiosk and Second Empire furniture, the roof becomes a landmark, a significant emblem, creating a connection between the past, present, and future.