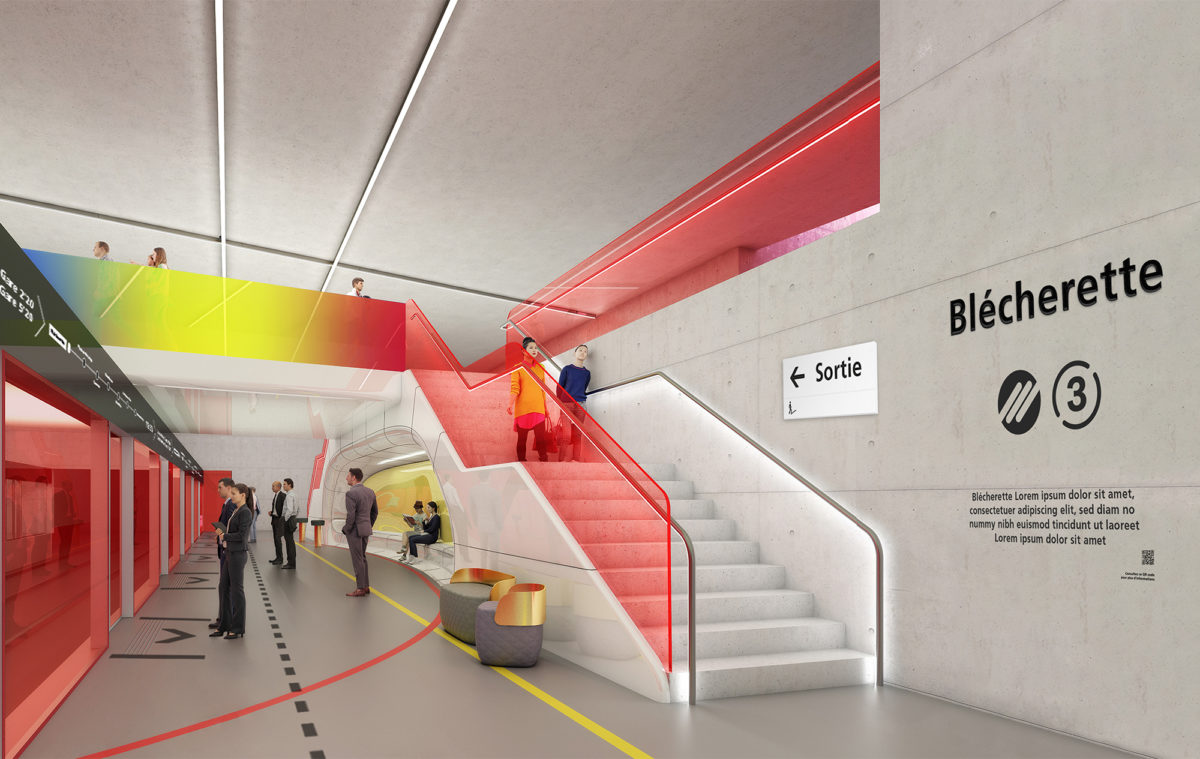 Metro Line M3 identity
Design and conception
Lausanne ● 2020-2021
La ligne de métro M3 est ancrée dans le territoire qu'elle traverse. Les stations de métro deviennent des « lieux de ville » en relation et en continuité avec les surfaces et les espaces publics de chaque quartier desservi. Le territoire devient une source d'inspiration, créant ainsi l'identité distinctive de chaque station.
---
The M3 metro line is rooted in the territory it crosses. The metro stations become « urban places » in connection and continuity with the surfaces and public spaces of each served neighborhood. The territory becomes a source of inspiration, thus creating the distinctive identity of each station.