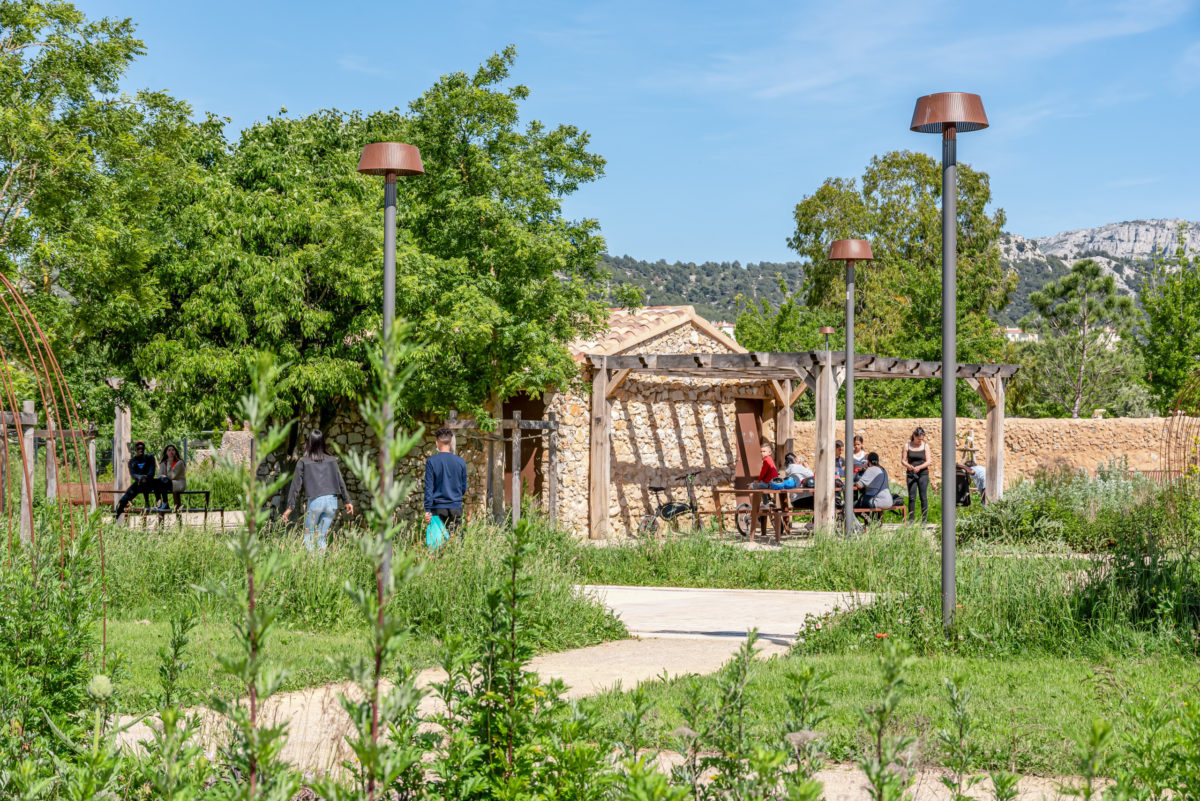 Illumination of the Jarre Park
Project management
Marseille ● 2017 – 2020
Le souhait d'avoir une ambiance nocturne douce et non intrusive a orienté le projet vers une mise en lumière mettant en œuvre des luminaires de petite taille à l'échelle de ce nouveau parc urbain de quartier. L'éclairage, filtré à travers des abats jours de métal découpé, crée une ambiance rassurante, proche de l'univers domestique.
---
The desire for a soft and non-intrusive nighttime ambiance guided the project towards a lighting design using small-scale luminaires suitable for this new urban neighborhood park. The lighting, filtered through cut-out metal lampshades, creates a reassuring atmosphere reminiscent of a domestic setting.