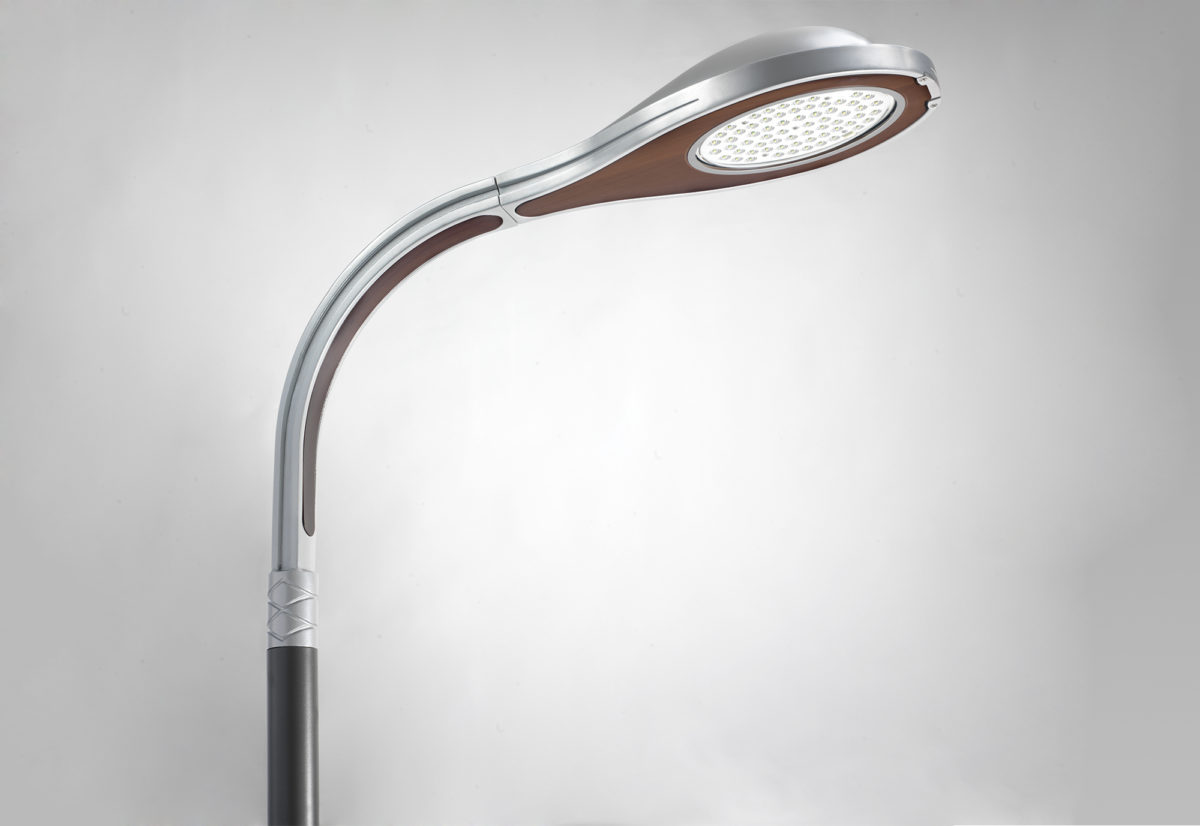 Kiera streetlight
Design et conception
Comatelec ● 2010
Caractérisé par une grande fluidité des formes, le design du luminaire Kiera découle de la volonté de créer une continuité entre le mât, la crosse et la lanterne. La face inférieure de la crosse et du luminaire, traitée en bois, adopte délibérément un langage visuel différent de l'univers technique de l'éclairage.
---
Characterized by a high fluidity of shapes, the design of the Kiera luminaire stems from the desire to create a continuity between the mast, the crook, and the lantern. The underside of the crook and the luminaire, treated in wood, intentionally employs a visual language that diverges from the technical world of lighting.