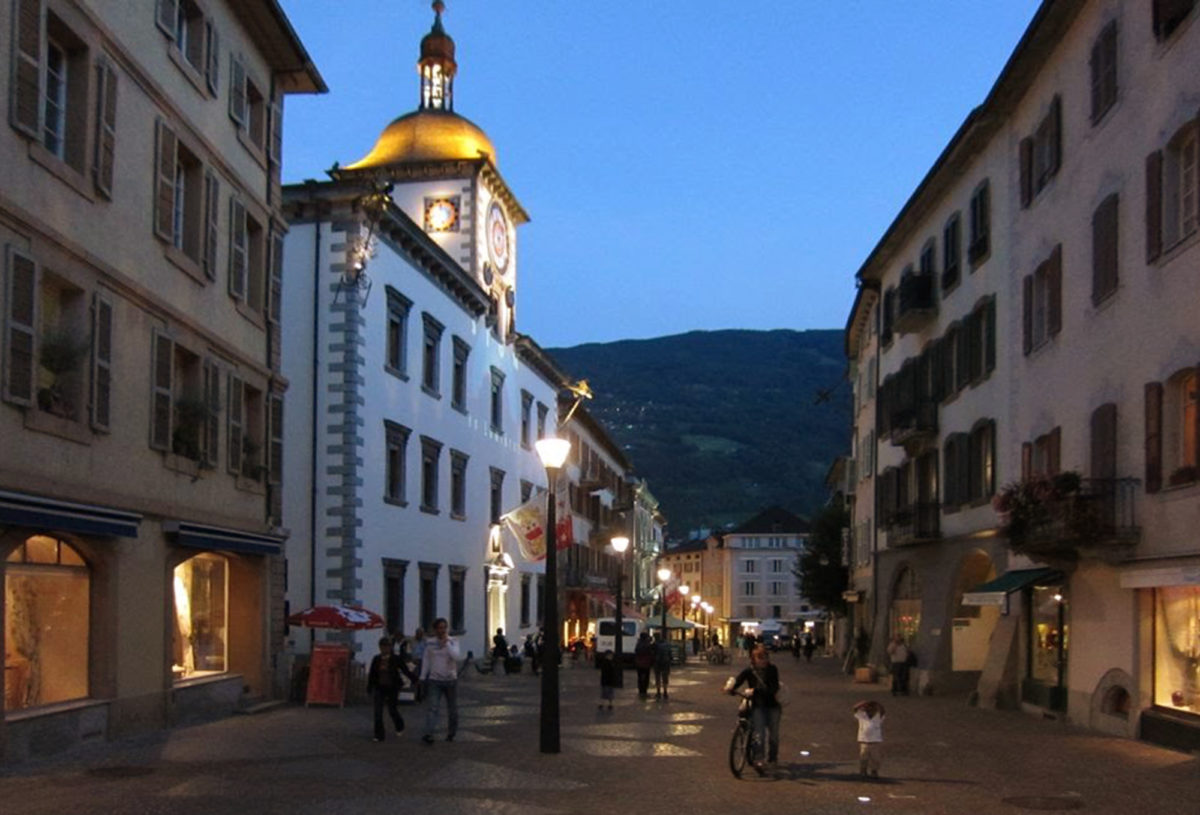 Illumination of the Grand-Pont street
Project management
Sion, Swiss ● 2007-2008
Le projet d'éclairage accompagne la rénovation de la rue du Grand Pont pour en faire un lieu de promenade et de rencontre. Il crée un fond de scène en mettant en valeur les bâtiments remarquables tels que l'horloge astronomique, le marché de la Grenette et l'hôtel de ville.
---
The lighting project accompanies the renovation of Rue du Grand Pont to transform it into a promenade and meeting place. It creates a backdrop by highlighting remarkable buildings such as the astronomical clock, the Grenette market, and the town hall.