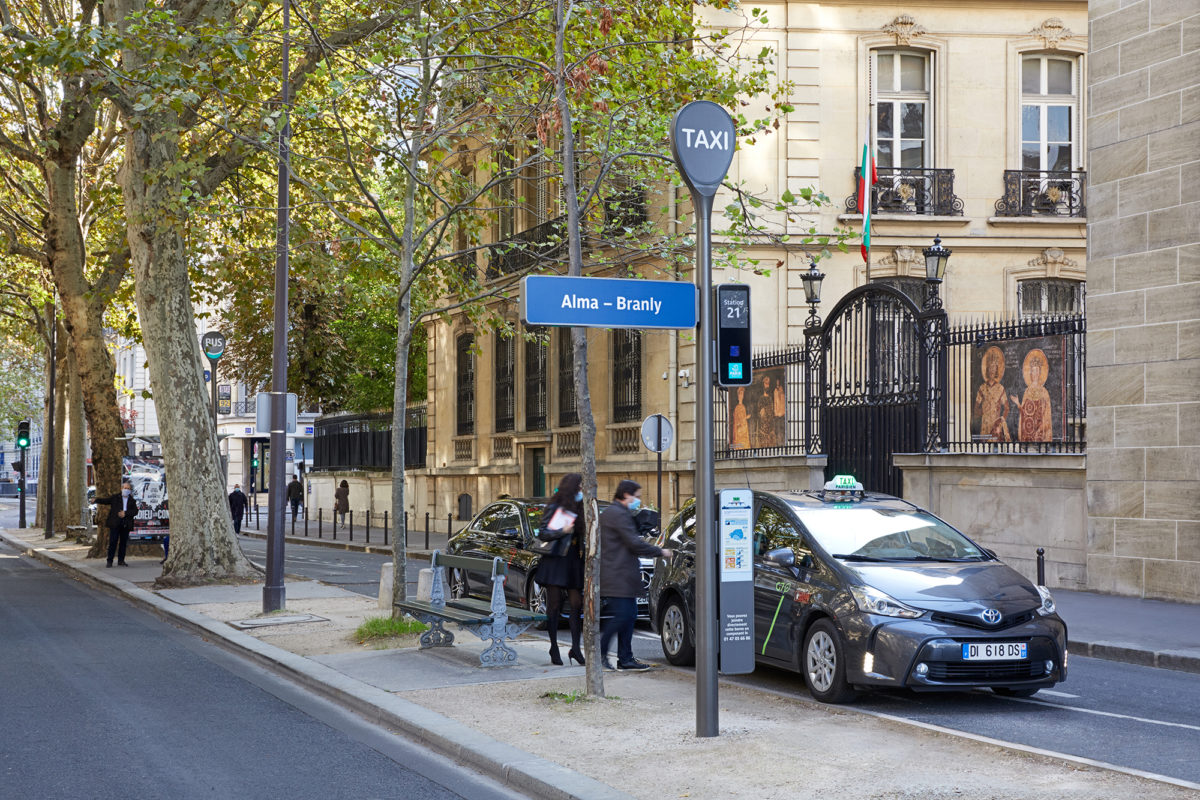 Pedestrian signage for Parisian taxi stands
Design and conception
Paris ● 2020-2021
La signalétique des transports parisiens, résultat de développements successifs du réseau, est devenue confuse et difficile à comprendre. Le nouveau signal, conçu pour améliorer la lisibilité, regroupe toutes les informations de manière claire et identifiable, symbolisant ainsi une nouvelle ère de mobilité à Paris.
---
The signage of Parisian transportation is a layering of signs and objects stemming from the successive developments of the network. This situation leads to confusion in understanding the information. Therefore, for better clarity, the new signage is structured and clearly identifiable, consolidating all the information. It becomes the symbol of a new era of mobility in Paris.