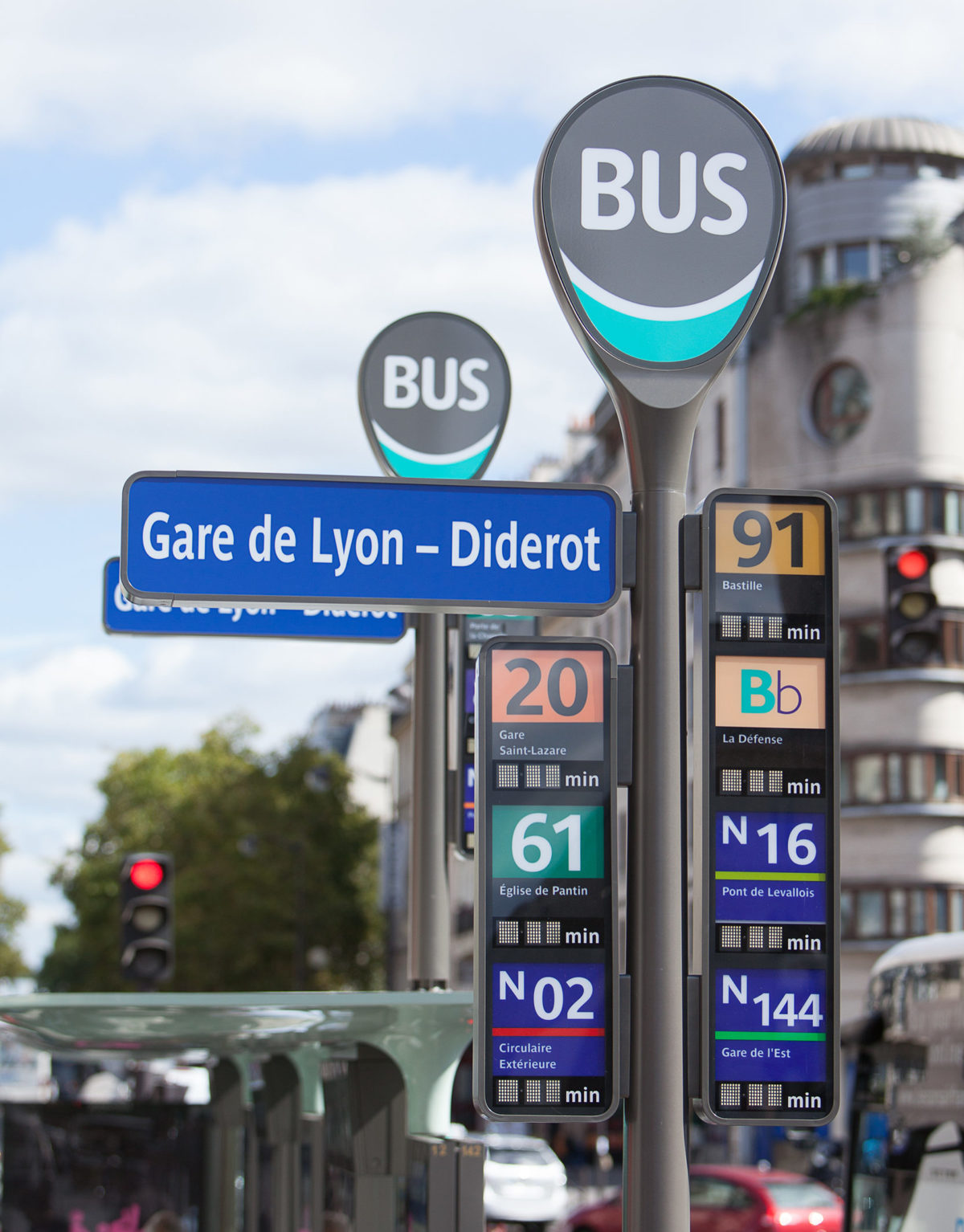 Pedestrian signage for parisian bus shelters
Design and conception
Paris ● 2013-2016
Pour une meilleure lisibilité, le nouveau signal des abris voyageurs parisiens est structurant et clairement identifiable, regroupant l'ensemble des informations pour les voyageurs. Déployé sur les 2500 abribus de la capitale, il devient le symbole d'une nouvelle mobilité parisienne.
---
For improved readability, the new signage for Parisian passenger shelters is structured and easily identifiable, consolidating all passenger information. Deployed across the 2,500 bus shelters in the capital, it becomes the symbol of a new Parisian mobility.
Janus de la cité 2015
Lauréat du prix service digital de l'année 2015 (Usine Nouvelle)