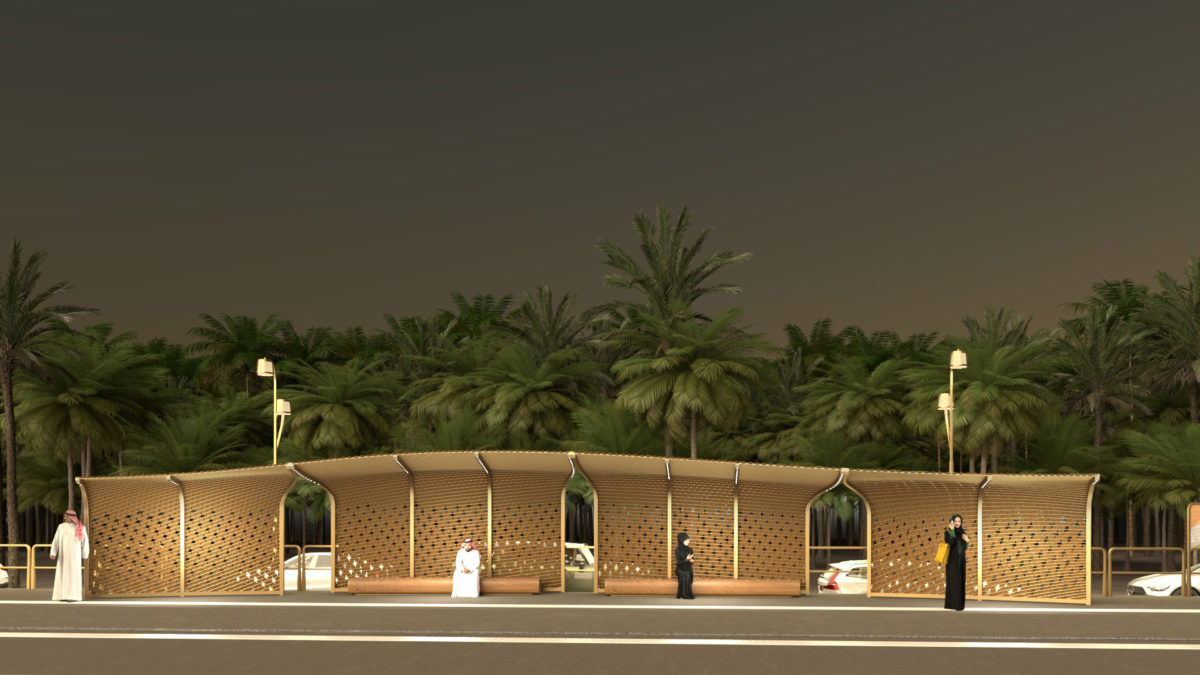 Tramway shelters for AlUla
Design and conception
Al Ula, Sauda Arabia ● 2023
Les abris de la ligne de tramway d'AlUla, aux formes douces inspirées du paysage, sont habillés d'un treillis fabriqué localement à partir de matériaux régionaux, mettant en valeur la richesse culturelle d'AlUla. La disposition des tuiles sur le treillis assure le confort des usagers en régulant l'ouverture des surfaces.
---
The shelters of the AlUla tramway line, with their gentle shapes inspired by the landscape, are adorned with a lattice made locally from regional materials, highlighting the cultural richness of AlUla. The arrangement of tiles on the lattice ensures the comfort of passengers by regulating the opening of surfaces.