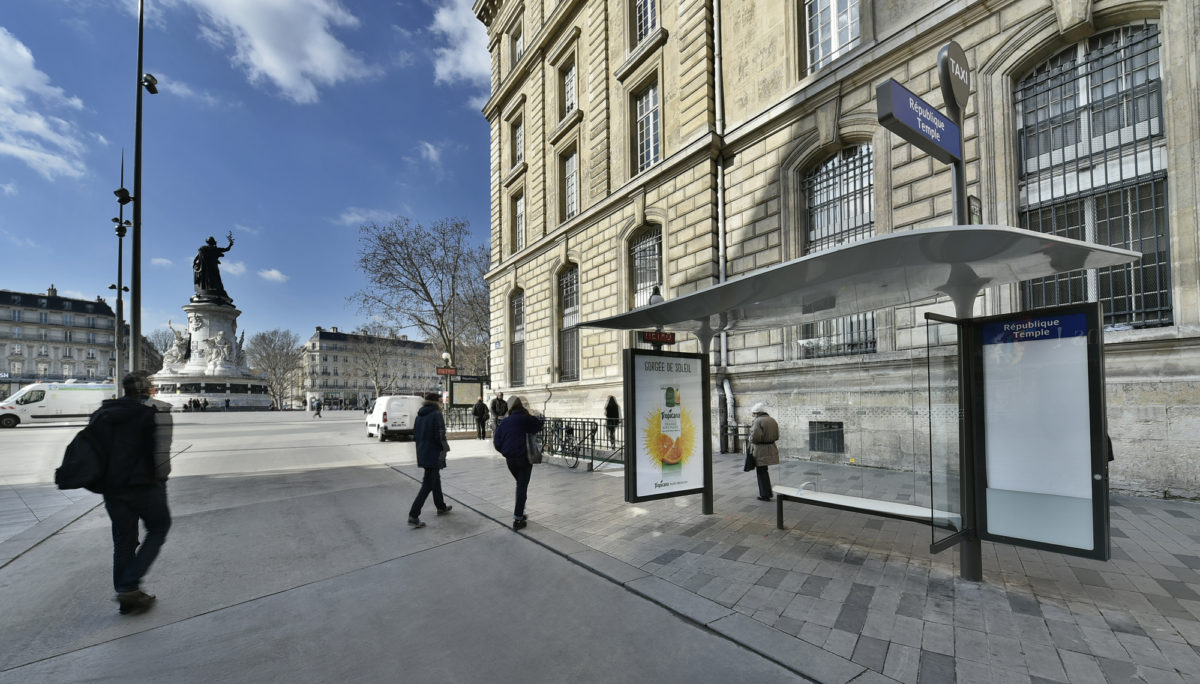 Bus shelters for Paris
Design and conception
Paris ● 2013-2016
Les abris, semblables à des « îlots », marquent la ville par leur forme végétale et organique, créant un lien entre la mémoire et la modernité du patrimoine parisien de Guimard. Pour une meilleure intégration dans le paysage urbain, les parois sont totalement transparentes et les informations voyageurs sont centralisées sur un totem signalétique.
---
The shelters, resembling 'islets,' leave their mark on the city with their organic and vegetal form, establishing a connection between the memory and modernity of Guimard's Parisian heritage. To better blend into the urban landscape, the walls are entirely transparent, and traveler information is centralized on a signage totem.
Janus de la cité 2015
Lauréat du prix service digital de l'année 2015 (Usine Nouvelle)