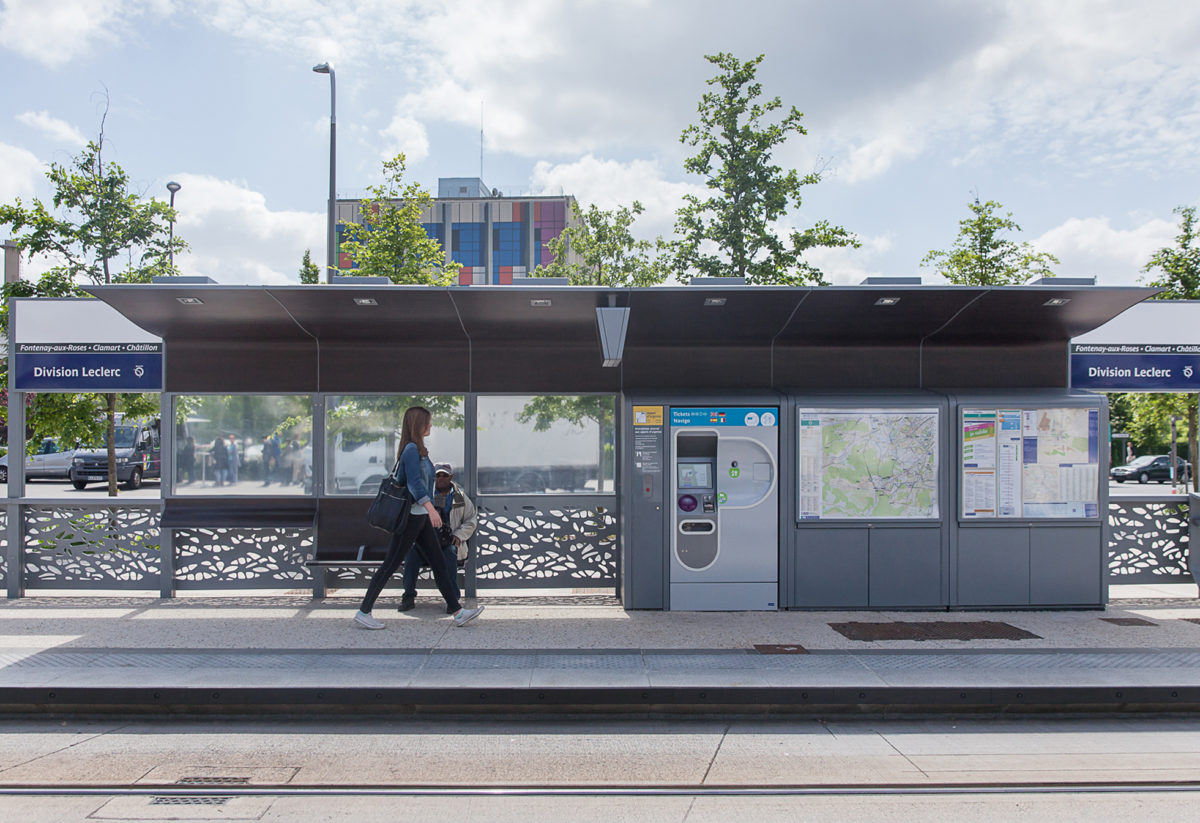 Furniture for T6 tramway line
Design and conception
RATP, Paris ● 2006-2015
L'environnement diversifié de la nouvelle ligne de tramway T6 a nécessité le développement d'un mobilier modulaire et évolutif. La paroi, comme une « membrane », est composée de modules en verre, en aluminium ou en bois, et permet de s'adapter à de nombreuses configurations, offrant une protection maximale contre l'environnement ou une grande perméabilité, selon les besoins.
---
The diverse environment of the new tramway line T6 required the development of modular and adaptable furniture. The wall, acting like a « membrane, » is composed of glass, aluminum, or wooden modules, allowing it to adapt to various configurations, offering maximum protection from the environment or high permeability, as needed.
Étoile de l'observeur 2016