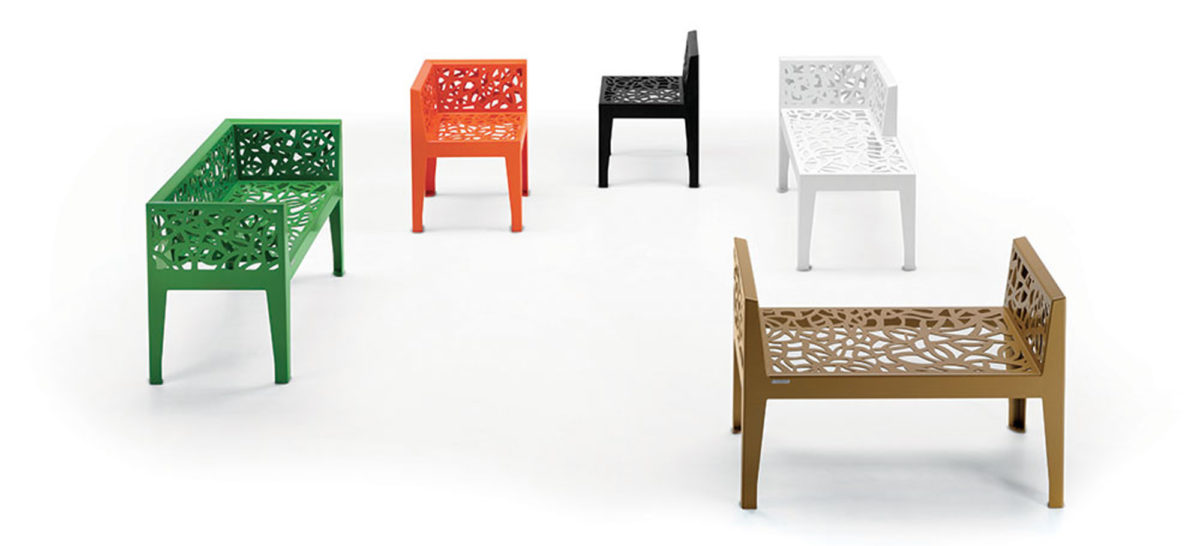 Corten Style furniture range
Design and conception
Metalco ● 2008-2011
Marriage entre une forme géométrique et un motif végétal, ce mobilier a été développé dans le but de respecter une enveloppe budgétaire restreinte. Entièrement réalisée en tôle d'acier, découpée au laser et façonnée par pliage, la collection se décline en versions méridienne, chaise, fauteuil, banquette, potelet, bordure, grille d'arbre et corbeille.
---
A fusion of geometric form and a vegetal pattern, this furniture was developed with the aim of adhering to a limited budget. Entirely crafted from laser-cut sheet steel and shaped through folding, the collection is available in versions such as a chaise, chair, armchair, bench, bollard, edging, tree grille, and basket.