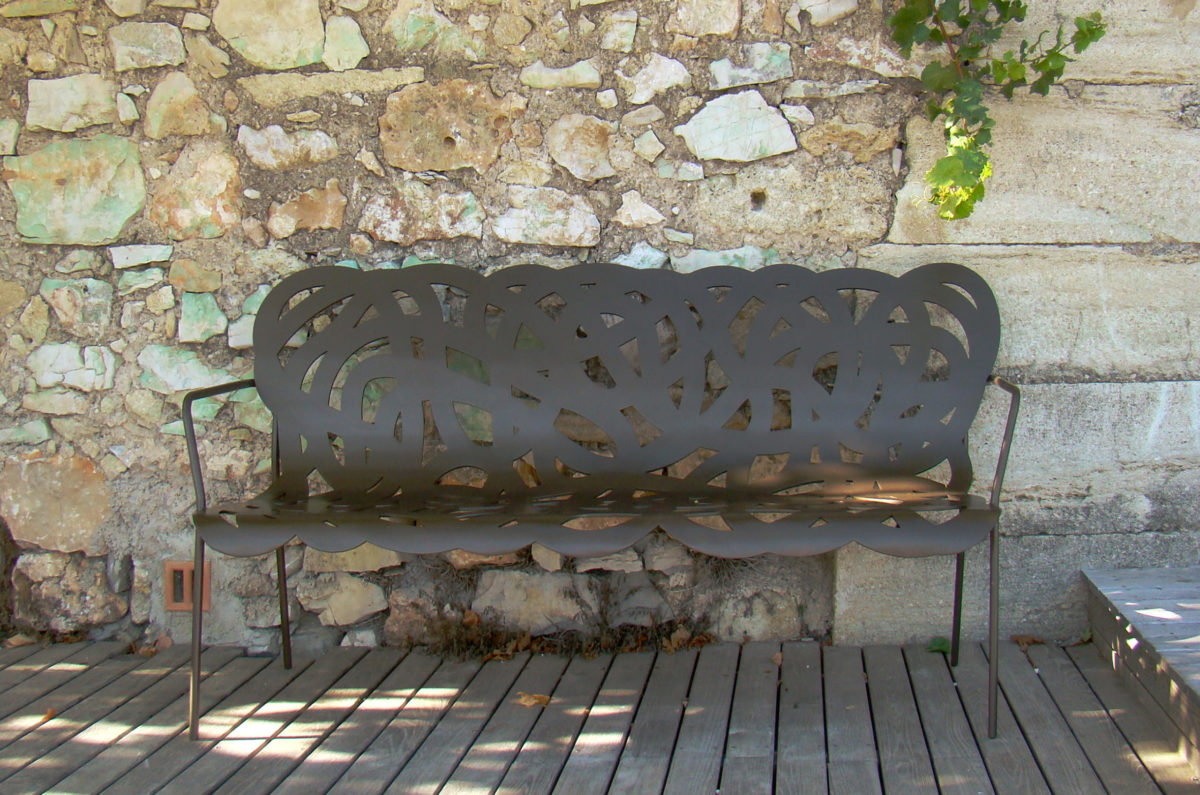 Treccia furniture range
Design and conception
mobilConcept ● 2009-2012
Les assises Traccia, conçues pour les jardins, arborent un motif de lianes enchevêtrées. En collaboration avec le designer sonore Michel Redolfi, le banc intègre un dispositif d'ondes vibratoires pour diffuser du son, lui conférant une sensation tactile semblable au velours, sans traitement de surface.
---
The Traccia seats, designed for gardens, feature a pattern resembling intertwined vines. In collaboration with sound designer Michel Redolfi, the bench incorporates a vibrating wave device for sound diffusion, providing a velvet-like tactile sensation without surface treatment.