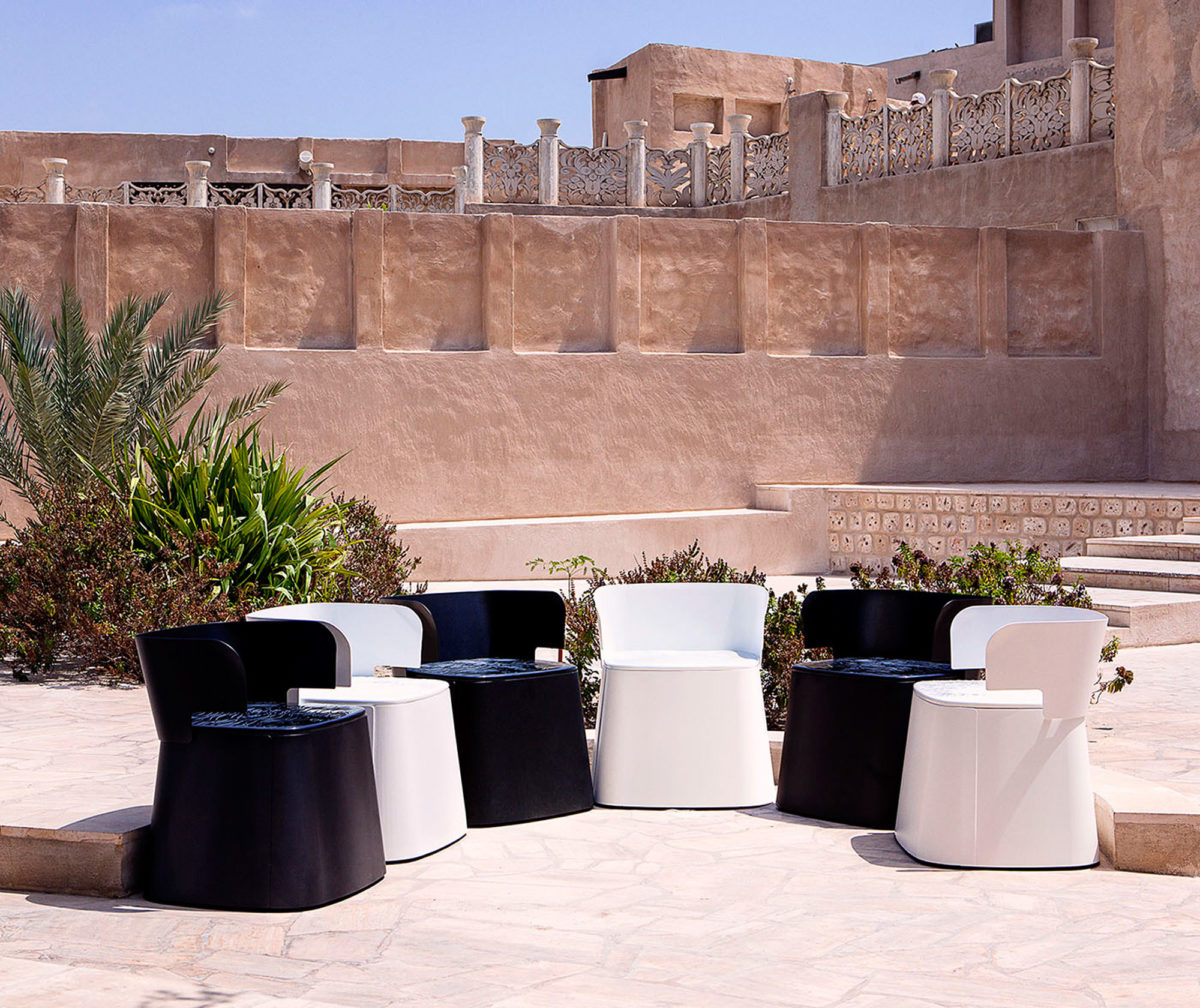 Bastakiya seat
Design and conception
Dubai, Bastakiya district ● 2012-2013
Le métal est travaillé comme un tissu et se superpose en un mouvement à partir duquel émerge la forme. La surface d'assise en céramique, ornée d'un motif en surpiqûre, est posée sur la structure métallique.
---
The metal is worked like fabric and overlays in a motion from which the shape emerges. The ceramic seating surface, adorned with a stitched pattern, is placed on the metal structure.