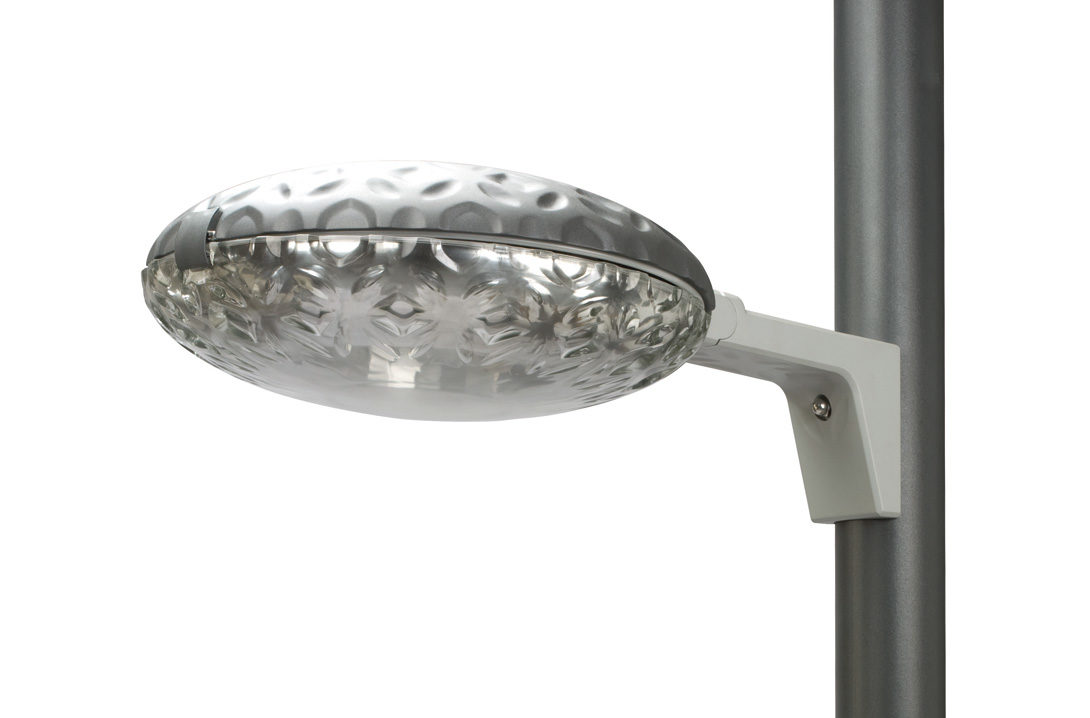 Organic streetlight
Design and conception
Rohl ● 2007-2008
La forme du luminaire Organic est délibérément simple et douce. Un axe de symétrie horizontal détermine un volume supérieur en aluminium moulé et un volume inférieur en verre pressé. En contraste avec cette sobriété formelle, l'objet présente une finition de surface élaborée qui sculpte la lumière et met en valeur l'ensemble.
---
The shape of the Organic luminaire is deliberately simple and gentle. A horizontal axis of symmetry defines an upper volume in cast aluminum and a lower volume in pressed glass. In contrast to this formal simplicity, the object features a sophisticated surface finish that sculpts the light and enhances the overall design.