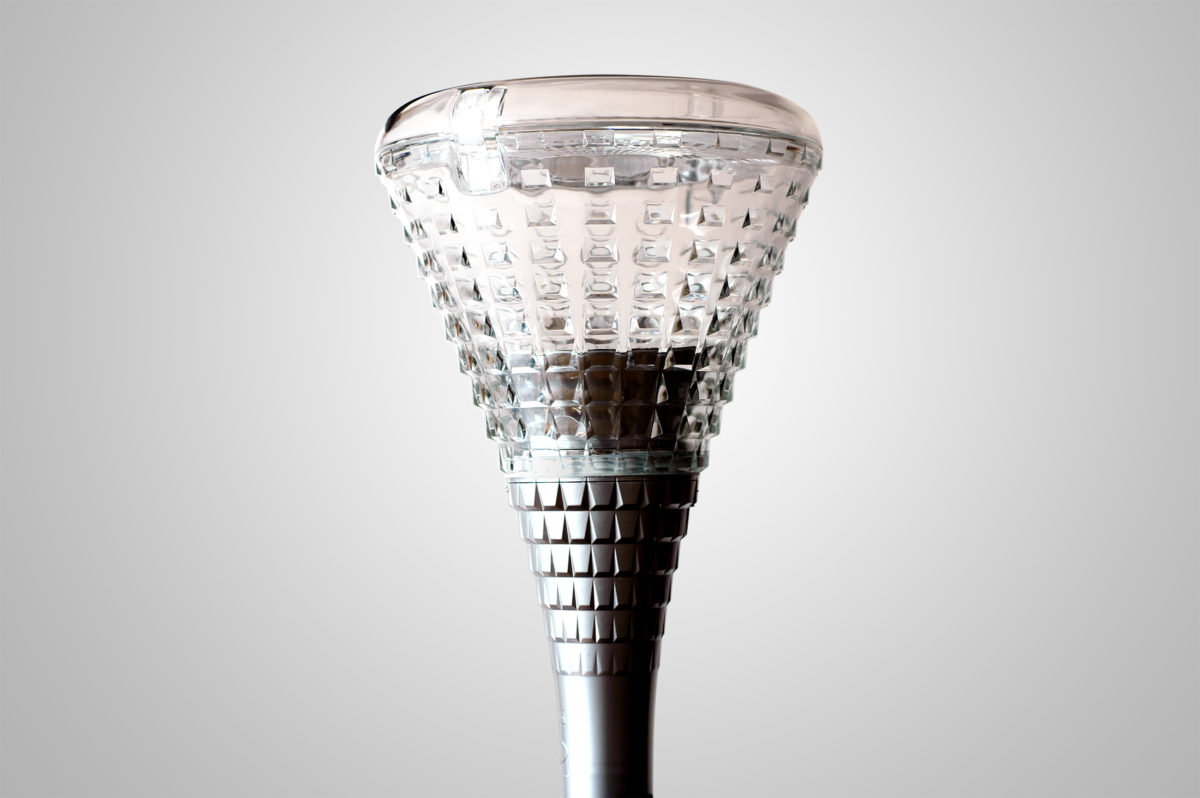 Cristella streetlight
Design and conception
Comatelec ● 2003-2007
Le luminaire Cristella, initialement conçu pour Marseille, s'inspire de la tradition décorative du 19e siècle, très présente dans cette ville. Il est conçu comme un bijou, discret en journée grâce au verre, mais révélant sa matière la nuit grâce à la lumière.
---
Originally developed for Marseille, the Cristella luminaire draws inspiration from the decorative tradition of the 19th century, which is prominent in this city. The object is conceived as a jewel, discreet during the day due to the use of glass, but revealing its material at night through the emitted light.