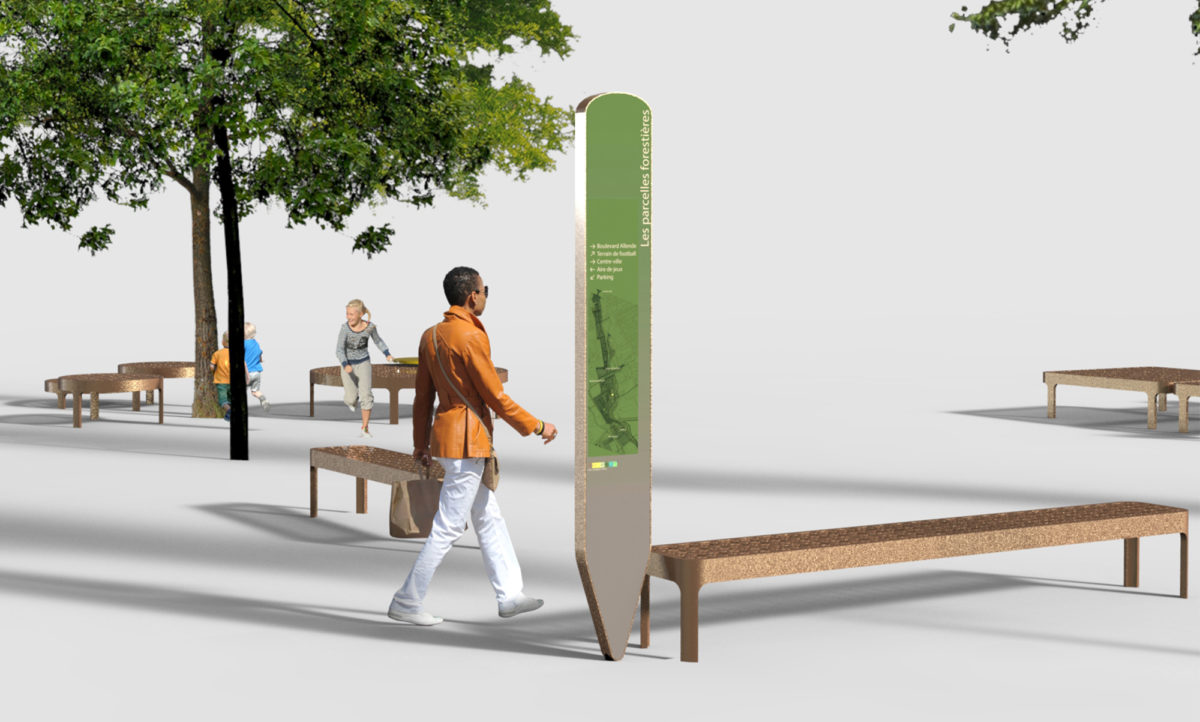 Pedestrian and tourist signage for Parc Jacques Chirac
Design and conception
Nîmes ● 2019
L'ancienne pépinière, située à proximité de la gare de Nîmes, abritera le futur parc urbain Jacques Chirac, ancré dans l'histoire du territoire nîmois. Le mobilier s'inspire du contexte du site, mêlant mémoire et modernité dans son expression.
---
Formerly a nursery located near Nîmes train station, the future Jacques Chirac urban park is deeply rooted in the history of the Nîmes region. The furniture takes its inspiration and expression from a contextual approach to the site, blending memory and modernity.