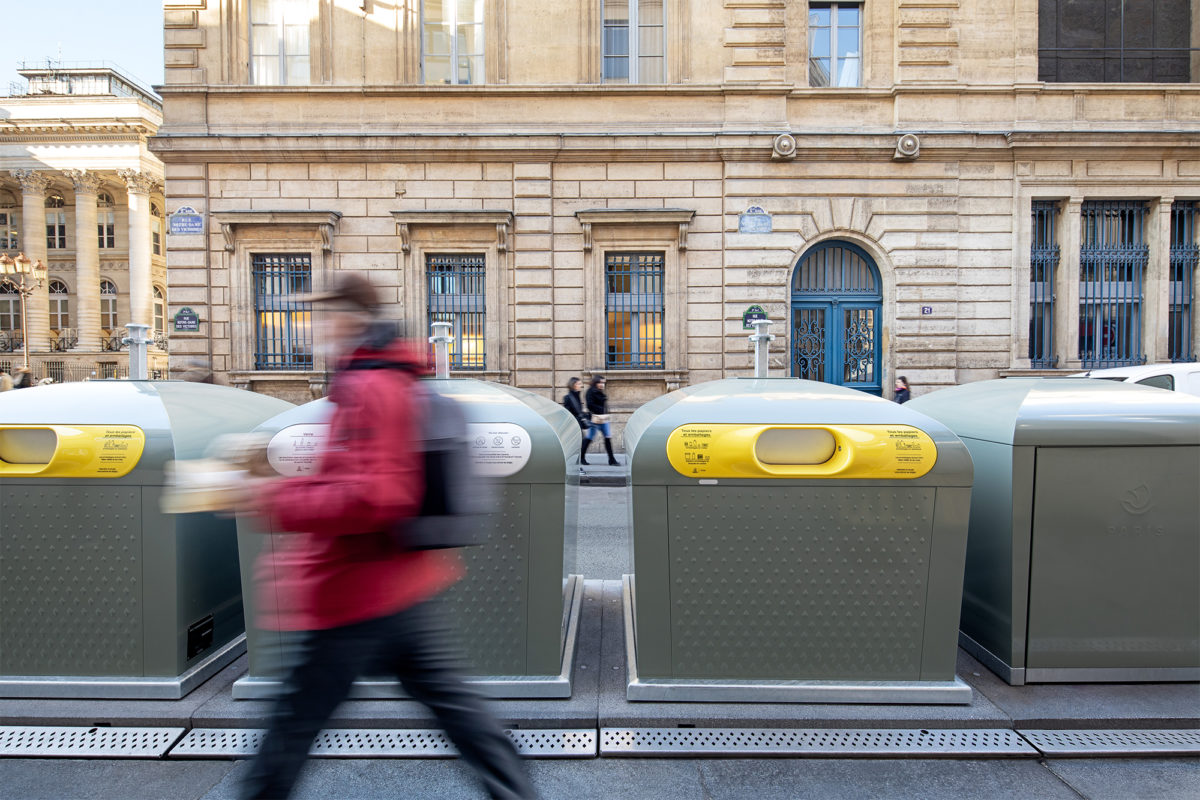 Trilib' selective sorting area
Design and conception
Paris ● 2018-2021
Trilib' encourage le tri des déchets et le rend naturel en créant des espaces dédiés de haute qualité, modulables, facilement identifiables et appropriables par les habitants. Cela comprend un espace piéton avec des dalles en béton, de nouveaux usages comme des sièges et des jardinières, une signalétique claire, et des conteneurs au design simple, soulignant l'importance du tri.
---
Trilib' promotes waste sorting and makes it natural by creating dedicated high-quality spaces that are adaptable, easily recognizable, and user-friendly for residents. This includes a pedestrian area with concrete slabs, new uses such as seating and planters, clear signage, and containers with a simple design that emphasize the importance of sorting.
Janus de la Cité 2020
lauréat des IDEAT Design Awards dans la catégorie design